Home
BE FREE, BE ACTIVE, BE STYLISH
The single-sided Oxy-Breather helps you live with comfort, dignity
and style
The greatest concern for those who use medical oxygen on a daily basis is the painful irritation the cannula tubing causes over the ears, nose and face.
Even with the latest cannula aides the plastic tubing can still irritate the skin, inhibit movement and mobility, and doesn't address the debilitating stigma and social embarrassment.
Oxy-Tech, together with SoftHose have combined patented technologies to offer the most comfortable and discretely stylish way to breathe oxygen while delivering the same safe levels of continual oxygen flow.
Introducing the Oxy-Breather, the most comfortable daytime-use oxygen delivery system in the world.
Our Manufacturing Partners: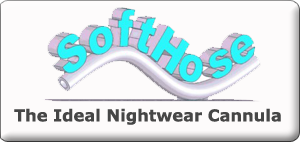 Benefits
Unbelievable lightweight comfort.
Discrete and stylish appearance.
Mitigates irritation, sores, infection and ulcers on ears.
Provides complete freedom of movement without any restrictions from plastic cannula tubing.
Encourages an active lifestyle.
Single-sided cannula stays soft and flexible in freezing weather and high altitudes.
Can wear jewelry without getting tangled in tubing.
Mitigates scarring line marks on face and cheeks while sleeping.
US Patents offers special "V" shaped nasal cannula and modular technology.
Tubing Clip provided to attach to your collar or shirt; prevents pulling on the ears, nose and face.
Single-sided cannula tubing is tangle resistant!
Showing all 7 results