If you're new to breathing single-sided oxygen cannulas, and want more freedom and movement using your portable oxygen generator, you will want to try the Oxy-Breather Starter Set. Click the image below for more details. You can also call Oxy-Tech during regular business hours at (310) 450-3428.
To use with Oxy-Breather Starter Set – Replace your worn out cannula tubing with a brand new single-sided nasal cannula refill. Simply remove your old tubing from the support arm and replace with your fresh cannula.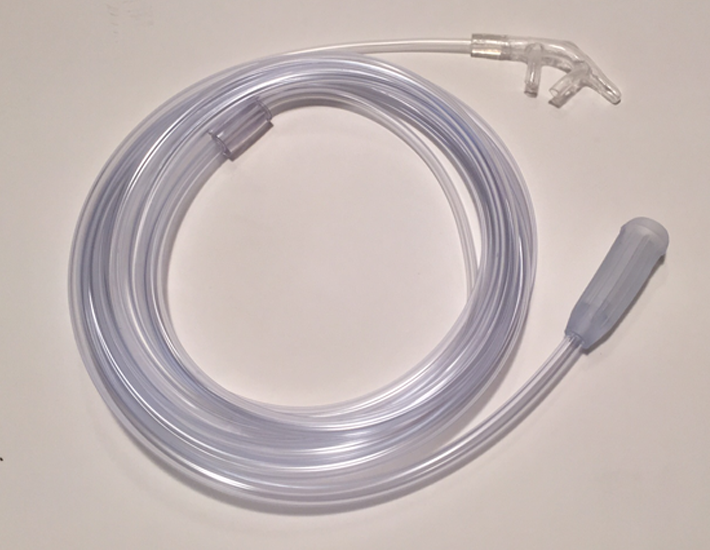 For use with Oxy-Breather Starter Set. For your convenience, EARPIECE AND SUPPORT ARM COME TOGETHER AS ONE ASSEMBLY PART. Replace the Earpiece and Support Arm that came with your Oxy-Breather Starter Set, and simply remove old Earpiece and Support Arm with new 'stabilizing assembly' Earpiece and Support Arm. Then slide cannula tubing through Support Arm, adjust to fit size accordingly.